The Nid Perché team: creators of our cabins
We chose the company NID PERCHE®, founded by Rémi Becherel, to build our cabins. NID PERCHE® is the first cabin construction company in France, specialised in tree projects.
Rémi, who is passionate about cabins, is a Journeyman Carpenter. He built his very first tree hut at the end of his apprenticeship, at the age of 19. Since then, Rémi has developed many exceptional cabin projects, very different from each other.
Les Cabanes des Grands Chênes are one of the company's largest projects.
The Nid Perché team is currently on site to build our 4 new cabins. A great team that does a superb job. The Spa Lov'nests are starting to take shape 😉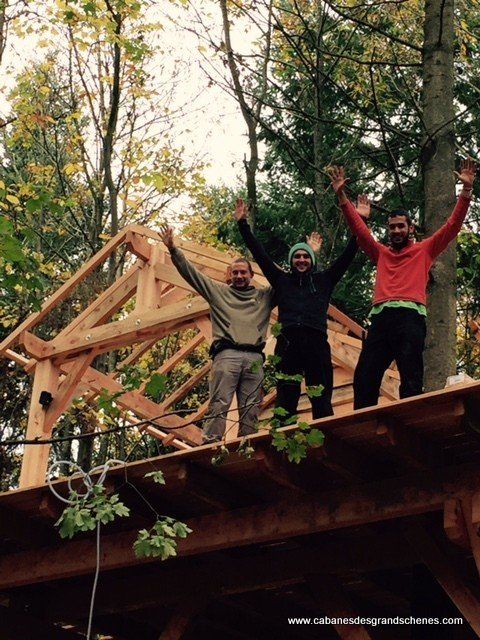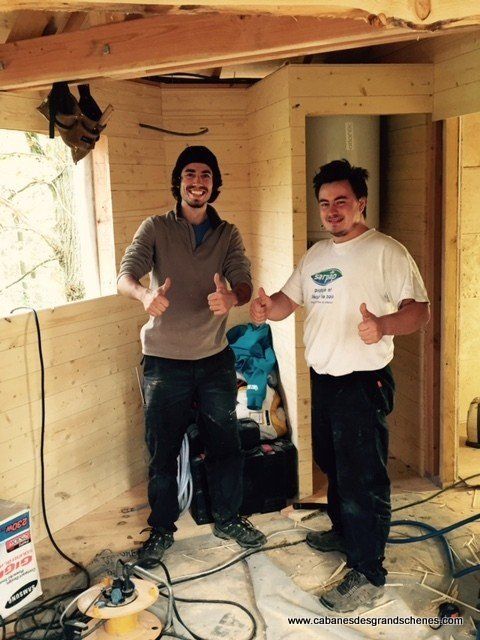 Our priority at Les Cabanes des Grands Chênes is protecting the health of our one hundred-year old oaks, and the NID PERCHE® team shares our values. This is why we are able to achieve a project in perfect harmony with nature.
Our cabins are built with the utmost respect for the tree and its future growth. The wood used comes from FSC certified, French forests. Three types of wood are used to build a cabin including douglas from the Limoge region, Dordogne chestnut and finally larch from the French Alps. Our cabins are all insulated with sheep's wool and they are untreated.
"The cabin architecture must be in harmony with its environment to ensure the right tree-hut blend"
You can see Nid Perché projects on http://www.nidperche.com/