Meeting with the Cabanes' !
A meeting with our neighbours: the bees!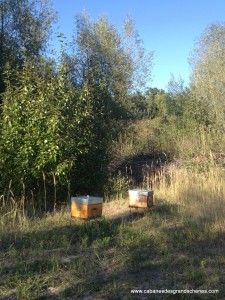 A sunny end of day in Raray, a desire to go for a walk in the woods and in particular to meet these incredible "workers"!
Only 10 minutes from the tree huts, in a magical place, I find Luc Leclère an enthusiastic , with whom we have collaborated since our opening.
Luc knows the bees very well and how they operate but as he says: "they are unpredictable, nature is unpredictable… that's what I like in this job, it is never the same!
A jump suit from head to the foot, boots for optimum protection and off we go on this discovery!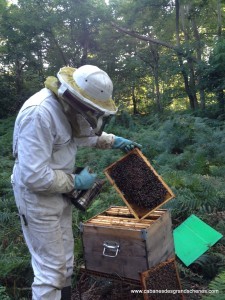 Luc takes the time to explain the amazing work done by the bees and everything they are able to create, it's fascinating! It's like a genuine natural pharmacopoeia! Honey of a thousand virtues, propolis for ENT problems, royal jelly to reinforce the immune system before the winter or even pollen to boost energy throughout the year, etc. There is something for everyone and all ills!
The Raray woods house 20 hives, in the height of the season, which can represent 1 million bees!
These bees concoct a honey that is ideal for Les Cabanes des Grands Chênes…
Depending on the seasons, they choose the perfect nectar to give a wide range of flavours that we offer for your breakfast and sell in our shop: Acacia, Oak, Chestnut, Burl, Forest, Spring (rapeseed, hawthorn, fruit trees), etc.
In September, come and share with us the conviviality of tasting our little nuggets of gold!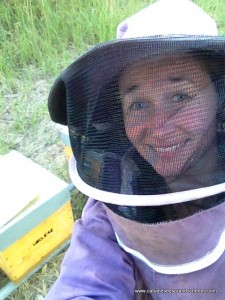 I thank Luc Leclère for this very rewarding outing and his values with respect to nature!